2017 Healing Foot Wash camp participants
We welcome participants who share our vision for washing feet in a dedicated service camp at Burning Man.
---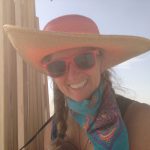 Anna Lisa Kronman
Hometown: Orinda, CA
Anna Lisa delights in good wherever it appears, in art, the universe, and man, and loves tracing it to its divine, infinitely good source. She knows how to wash dishes, feet, and thinking, having been a mom, Christian Science nurse, and now a Christian healer, as a practitioner of Christian Science. She is delighted to be joining in this team's purpose to "behold the perfect man", practice grace, and live the Golden Rule (her take on the 10 Burning Man Principles, and daily life).

---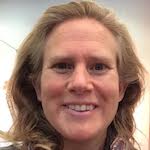 Rachel McClintick
Hometown: Kurtistown, HI
Rachel is a Christian Science nurse and loves to be helpful in whatever way she can.  She loves being with people and helping them to feel loved.  She also loves to contra dance, make jewelry, Spirograph art, hike, and bike.  She and her husband, Mark, moved to their property in Hawaii in May 2013.   They are in the process of designing their home and gardens, so life in Hawaii is like camping year round!  Rachel is looking forward to her third time at Burning Man.
---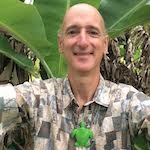 Mark McClintick
Hometown: Kurtistown, HI
Aloha everyone!  My burner name is my self composed Hawaiian name…MAMONALU!
The first three letters are my initials, the O is supposed to have a peace sign in it with the Earth behind it …Hawaii just to the left of the center line of the peace sign and the Americas on the Eastern horizon symbolizing world peace from a Hawaiian perspective, and the Nalu is the Hawaiian word for wave…thus my Hawaiian Burner name MAMONALU stands for the Mark Andrew McClintick World Peace Wave!  I am married to my Beloved Rachel Anna McClintick for five years now!  We are planting our Aloha Garden Of Peace on the Big Island of Hawaii!!
---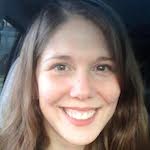 Patricia Brugioni
Hometown: Chicago, IL
Patricia loves Christian Science and sharing inspirations with fellow-travelers worldwide, whether in person or via online communities, and loves seeing how ideas unfold with all. She loves to write, read, take photos, sing, cook, travel, and she and her husband love anything outdoors, especially backpacking! She serves as assistant Committee on Publication, and has served as Second Reader for her Society. She is always open to any opportunity for spiritual growth!
---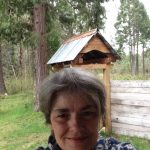 Betty
My name is Betty. 2017 will be my third time in the healing foot wash camp. Footwashing: testifies to holiness of our lives with no division of physical and mental aspects. Opens trust, honesty, gentleness. Washes away fear. Proves we are in holy Communion–our creator established relationship. We can witness to shedding the unneeded walls fear builds to perpetuate it self. There is nothing beyond the reach of cleansing and dissolving – opening all to Love's assistance.
---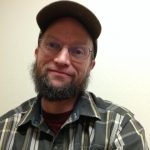 Curtis
My name is Curtis I'm from southern Oregon out in the sticks. Prospect is my town. 2017 will be my second time at the Healing Footwash camp. What I like about Burning Man is working together, willing to put forth effort without receiving any personal benefit. This is the message I received when in the company of Burning Man participants. If a task needs completed, and a person is asked to assist, everyone that is in earshot runs over to help. My question is why not pass this attitude to everyone, in every day life.
---
Previous year participants