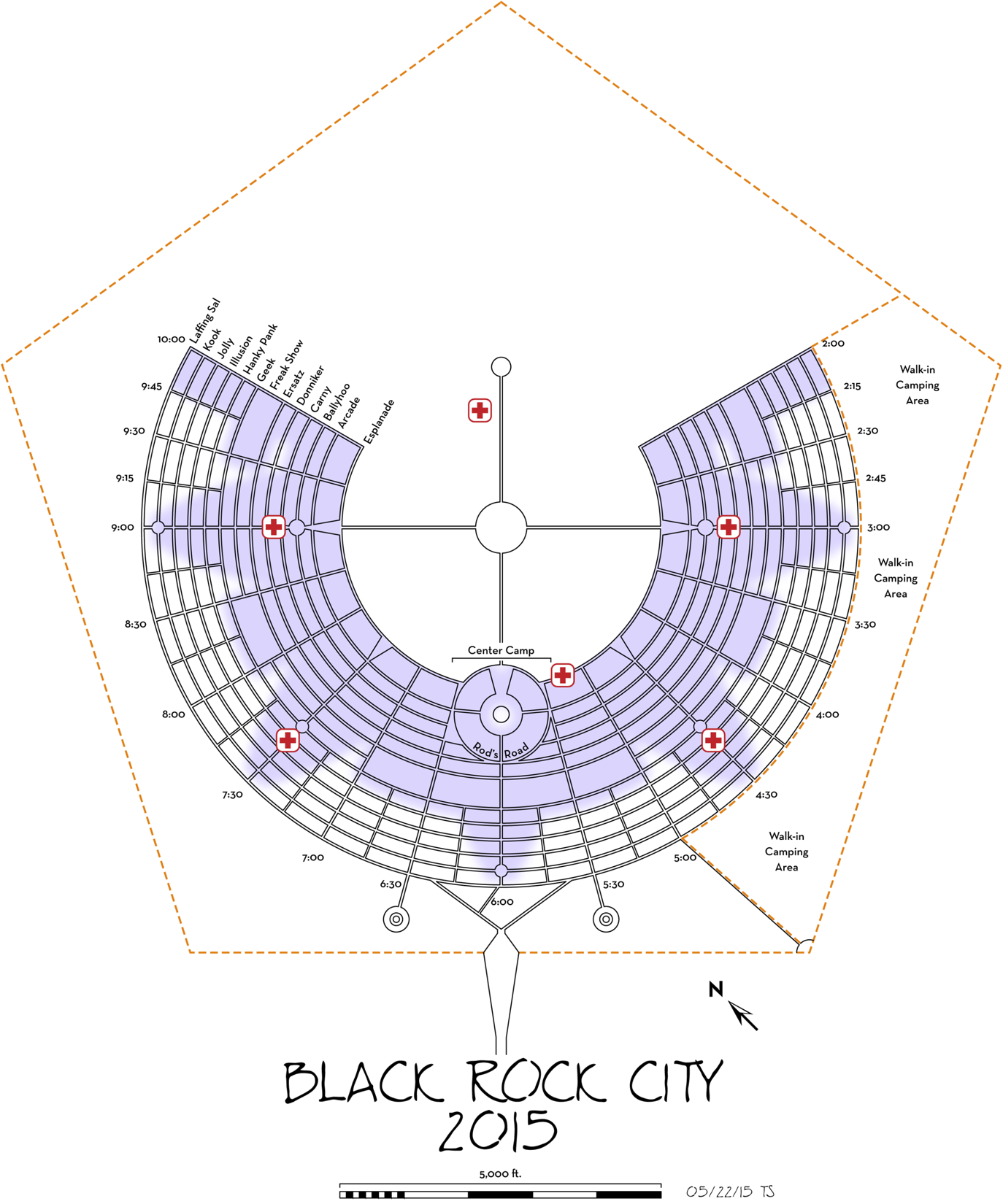 We're excited to have been given Placement for 2015 Burning Man!!!  In 2014 Healing Foot Wash camp was located at 9:05 and I.  This year we have been Placed at 5:30 and B.  This is very close to Center Camp and will put our camp right in the heart of all the action.
Congratulations!!!

It is our pleasure to inform you that Healing Foot Wash has been officially placed for Burning Man 2015: Carnival of Mirrors!

Your approximate location is 5:30 & Ballyhoo  and will measure approximately 100 by 50.  If your dimensions contain a + or – sign, it means your camp is an odd shape.
Looking forward to seeing everyone at Burning Man this year!  Come by and have your feet washed and join us in washing feet yourself. 🙂